MUA + Hair: Chhimmi Dholkar Gurung
Idea generated by our very own

creative director
,
Amy
, our group trekked up to
London
for a Taylor Momsen inspired photo shoot. Attracted by Momsen's grungy yet 'chic' look, Amy wanted the styling of the model to follow the same exact path-
leather meets pretty face.
Hannah did an incredible job with

styling

our stunning model, Heidi. With only a few sets of outfits and accessories, she's managed to capture the perfect essence of Momsen's raw and edgy image.
Running around with us, through the city of London, was Tom, our

photographer

who has captured Heidi beautifully in each and every shot.
I do not take any credit for the photos of Taylor Momsen on this blog post. They are put in, purely for 'decorative' purposes.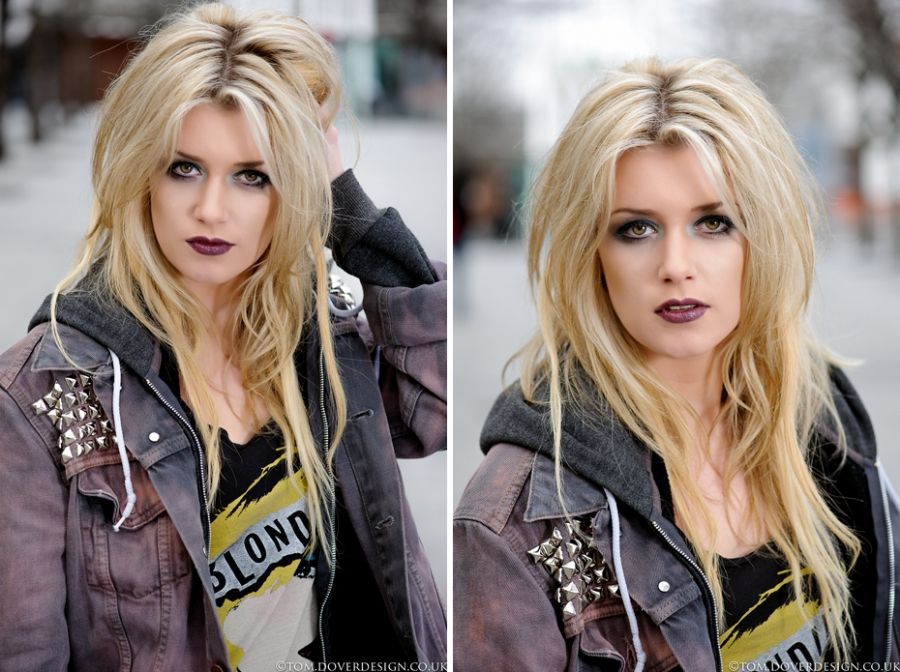 Makeup Summary
Lead singer of The Pretty Reckless, Momsen is known for her black panda eyes but I steered right away from the thick black eyeliner and instead, I focused on blending black and brown eye shadows around the eyes, highlighting the inner corners with a metallic silver shade so Heidi still has dark hollow eyes but with a slight spark. Maintaining her 'hardcore rock chick' image, I played around with dark purple shades on her lips, with lots of lip gloss for that glossy magazine glamour look. Momsen also likes to keep her lips bare at times, so I gave Heidi nude lips, but loaded up on rosy blusher around her temples and cheekbones.
I put longer blonde hair extensions to give Heidi's hair some volume and length. Then I ruffled strands of hair securing it together with hair spray for a bed-head look.
The weather was playing up that day with drizzles of rain here and there. It was freezing all in all. Our model did such a great job- what a pro! Everyone made such a big effort on all the little details and I can't wait for our future shoots together!
Please leave some comments and show support, thankyou!