Guess how much this t-shirt costs. A whopping £130 ofcourse !!! It's a
Lanvin
design and I got suggested I take a look at the collection. My tutor was right. I do like these designs and they mirror my taste buds. They have a very awesome resemblance to my fashion illustrations! I'm not complaining!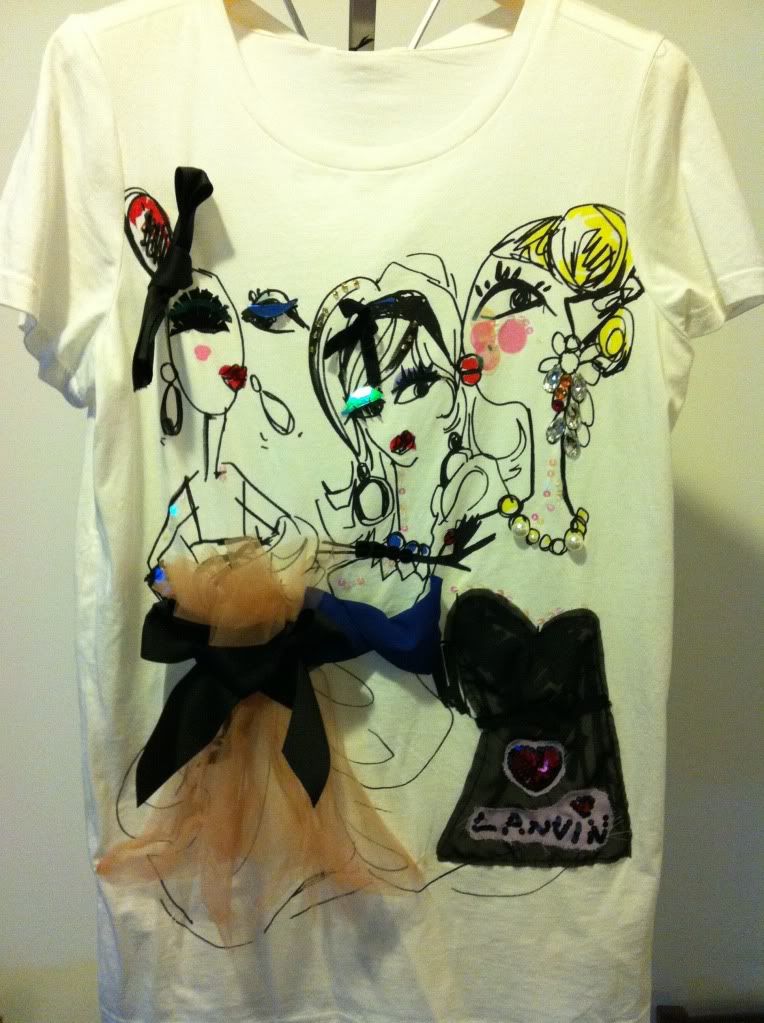 So I really like these ones in particular. With all the bows and the added embellishment, I am in love with these! Imagine wearing these with a pair of shorts for an outing, or even with latex leggings for a night out. I'm just dreaming now because I would never be able to afford these!
Well back to my point about how I was suggested I take a look at these, now I feel the urge to use sequins, dazzlers, buttons and ribbons on my t-shirts! eek. NOT A GOOD IDEA. I want my t-shirts to sell among the women and men. I do not see how this is going to happen. Oh dear me.
ANYWAYS.
Another set of designs that I've been using as inspiration?
I wouldn't mind getting my hands on these designs. They're so adowable. Gaah, makes me want to puke. Just cause I didn't think of it before they did.