Today marks the end of my year long foundation course in UCA.
My Final Major Project was based around the bitter truth of sex trafficking and highlights
Maiti Nepal
's endless efforts to stop this crime.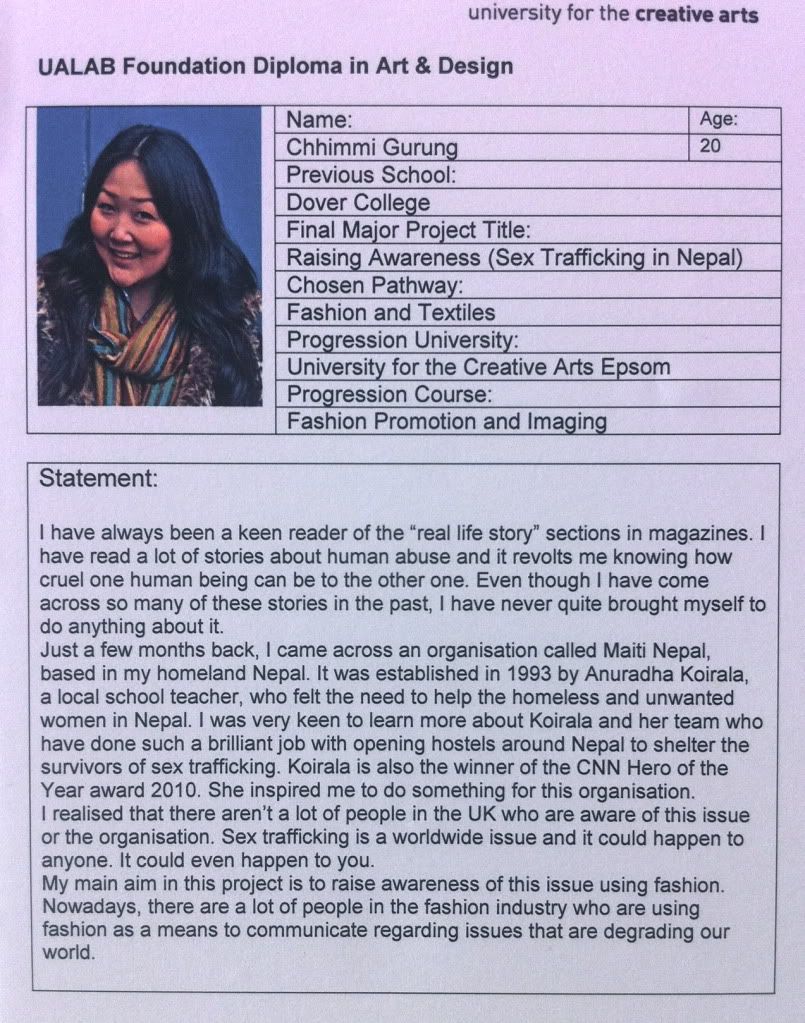 Thankyou to everyone who came along to the exhibition and even more love for the people who took interest in my project and bought the items on sale!
I took back home all my work from uni today but I feel quite upset that this year's over!
All the pieces - editorial campaign photos, video, bags, t-shirts and wristbands (sent in from the sisters in Mait Nepal!) - were on show in the exhibition in order to raise money for the charity that helps thousands of women in Nepal.
I hope the following photos send out a strong message that sex trafficking is a very delicate matter that needs a lot of attention.
It's not just an issue in Nepal. It's a global issue that needs to be dealt with as quickly as possible with a lot of people being aware and actively involved. This crime needs to be stopped.
All funds raised through this project
S A V E . O U R . S I S T E R S
is donated to Maiti Nepal.
Thankyou to Laxmi and Kabita for their support and help throughout the whole project.
Thankyou to the models: Bhawana, Priyashika, Sangma, Selina, Sarala and Sumit for your time, patience and effort.