06.06.11
Graduate Fashion Week in Earl's Court, London
University for the Creative Arts - Epsom
Some of the collections I really enjoyed watching come down the runways.
One of my absolute favourite designs - the colours, the shades and the matching cream wedge heels - love.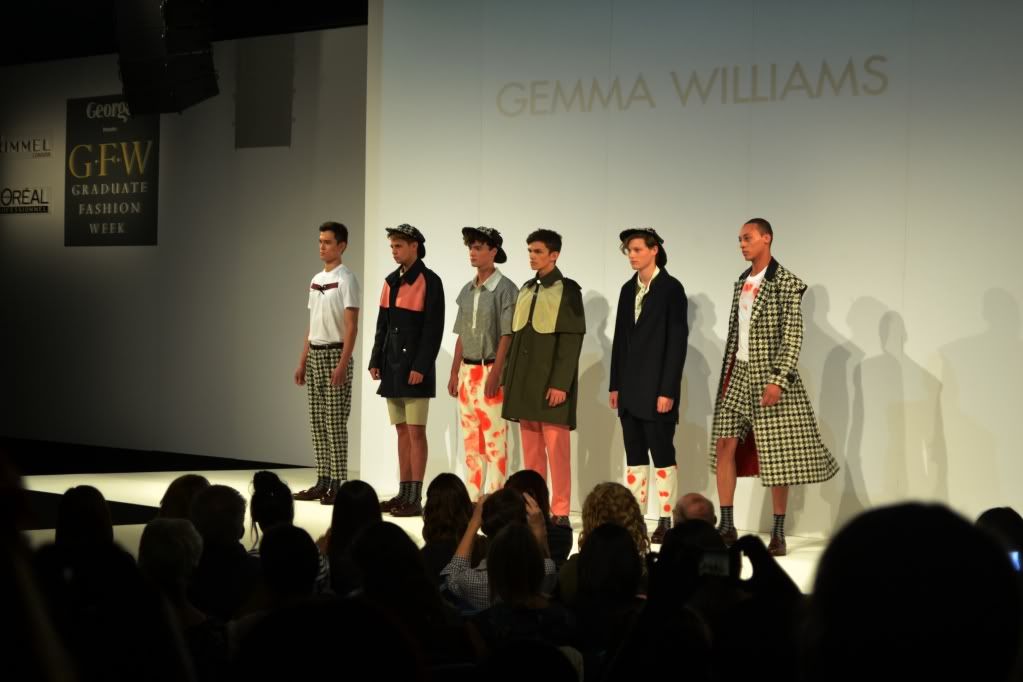 Another colour pallete I absolutely couldn't take my eyes away from.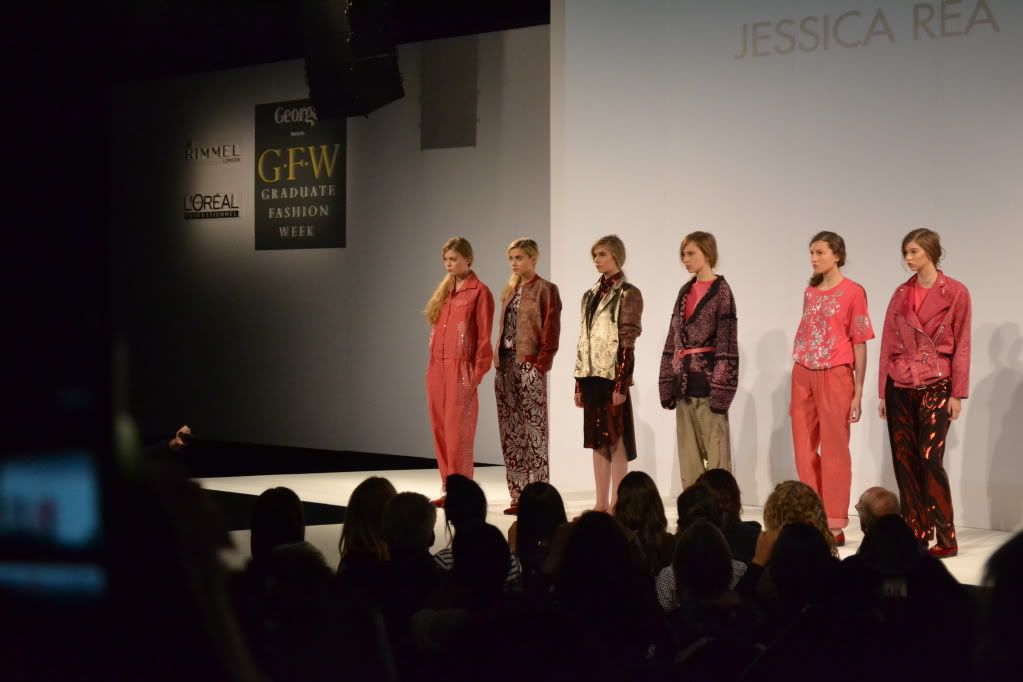 I said it on the day and I'm saying it again. I really want that sweater in the middle!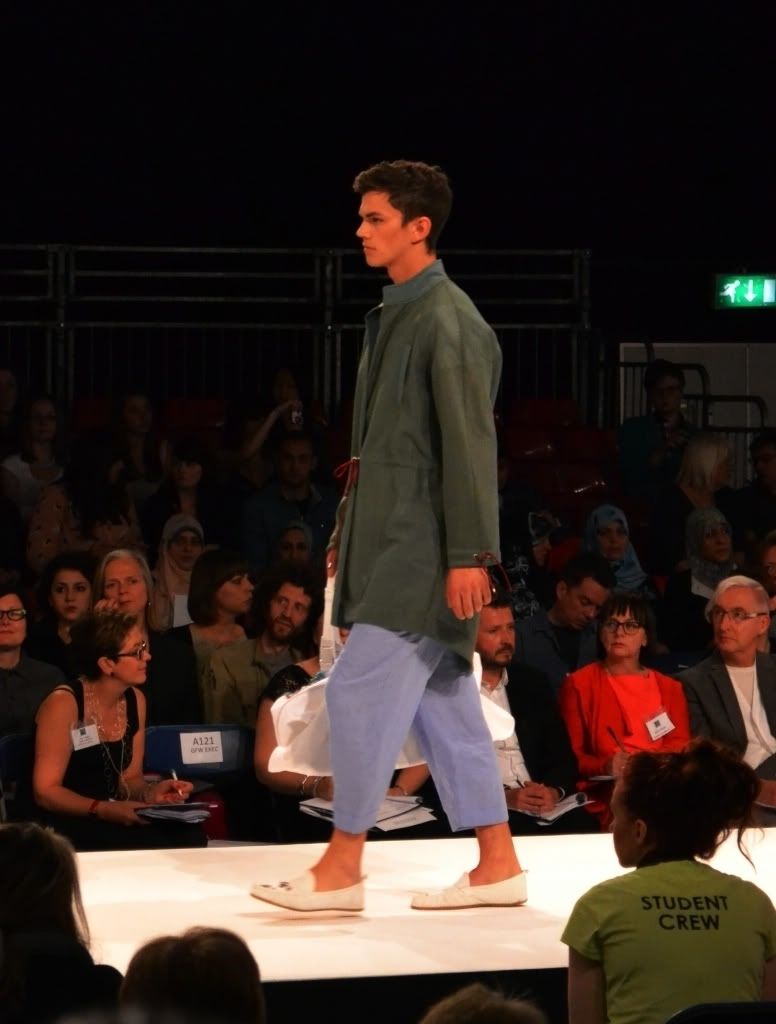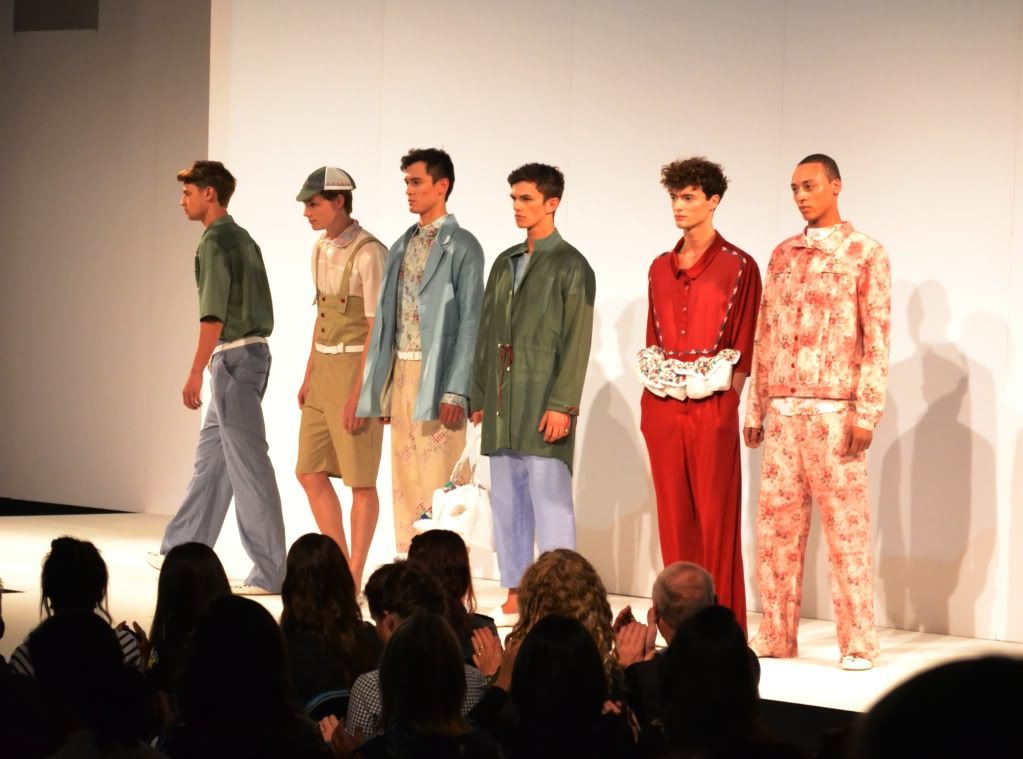 Male models were not that tall as I expected them to be, but some of them had really interesting face structures.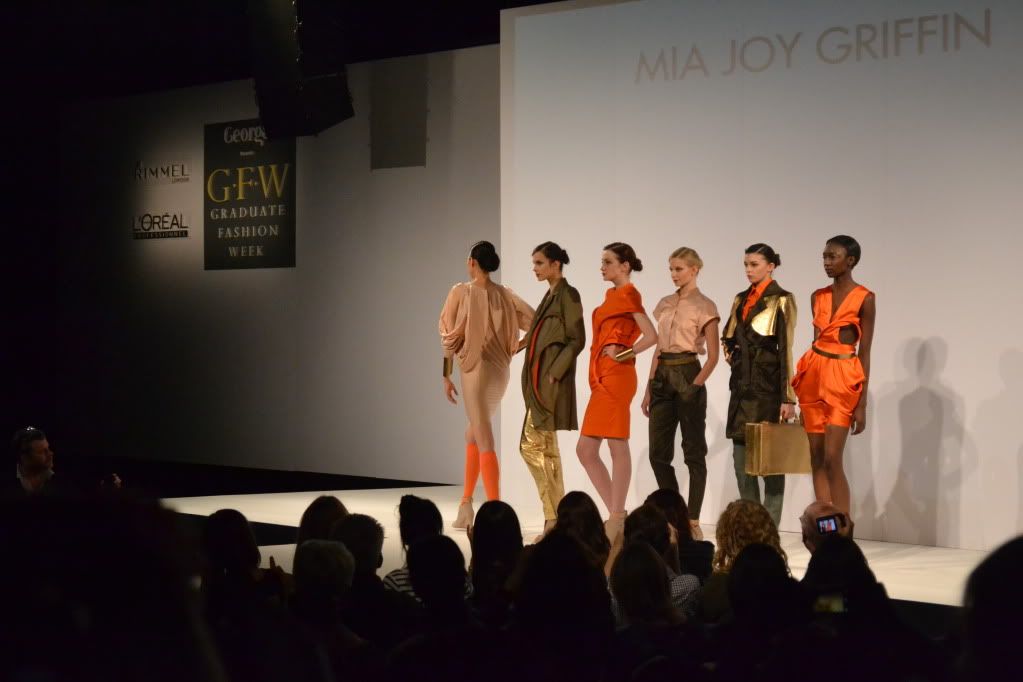 They brought the stronger tinge of colors later on in the show and it still didn't manage to disapoint me.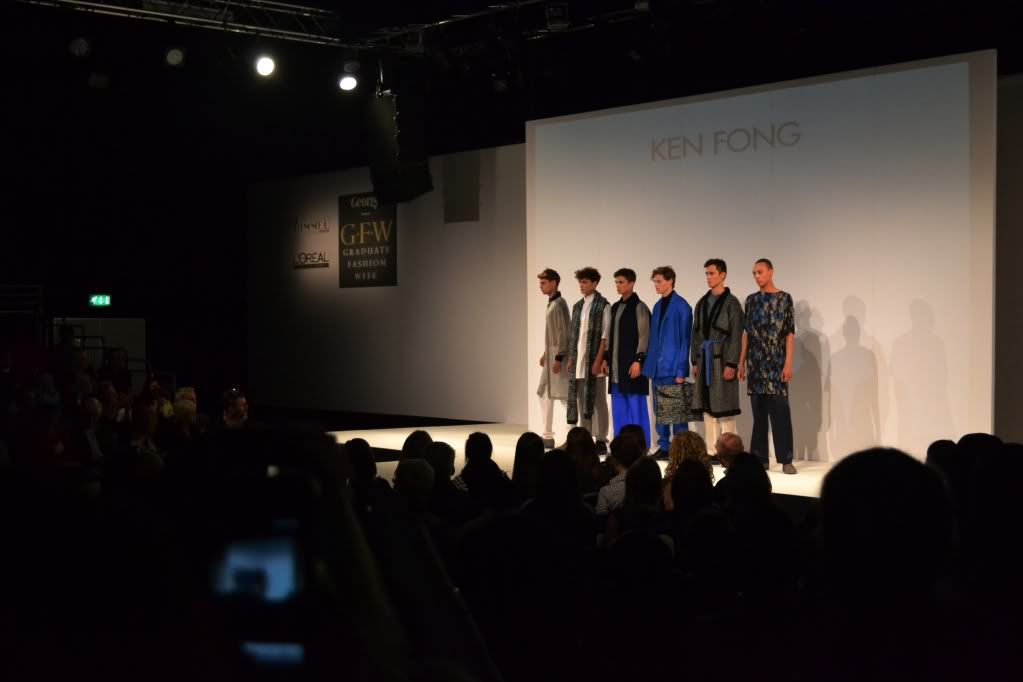 Ken Fong - One of the graduates I got to meet personally during the exhibition. He assured me that the next three years will be nothing but blood, sweat and tears!
Goodluck to Ken and his collection!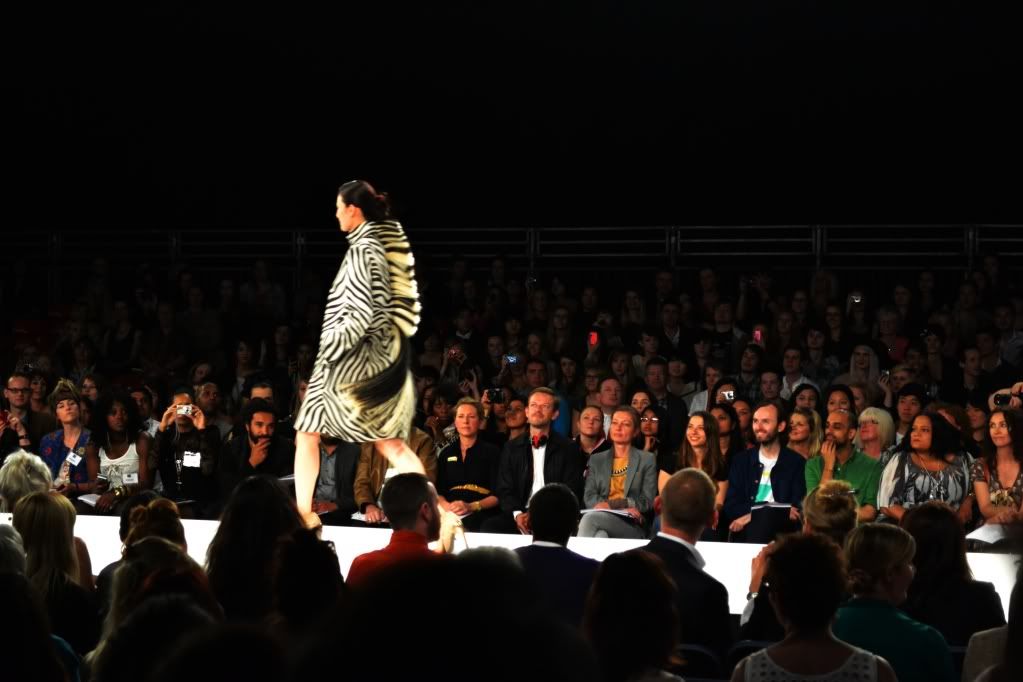 If I got asked to pick the best model in the whole entire show, then it would be this amazing strutter! She oozed attitude and so much personality, that she totally rocked this zebra print coat. She worked it so well, she made me want to get one for myself!
A RATHER INTERESTING ENDING!
Epsom did a good job presenting such an amazing collection. It's been described as being
"scorching, rebellious and bold". What I really loved about it was that, in the end, they injected a warm humor with this fun, yet still classy safari collection by
Charlotte McLennan. It could have looked horribly tacky, but it didn't! I loved it! The whole backstage team, along with the designers also came out to the stage. Eventhough it looked a little unrehearsed, it didn't matter! They all looked like one big family! I genuinely cannot wait to start UCA Epsom this september.
University for the Creative Arts - Rochester
Some of the collections I really enjoyed watching come down the runways.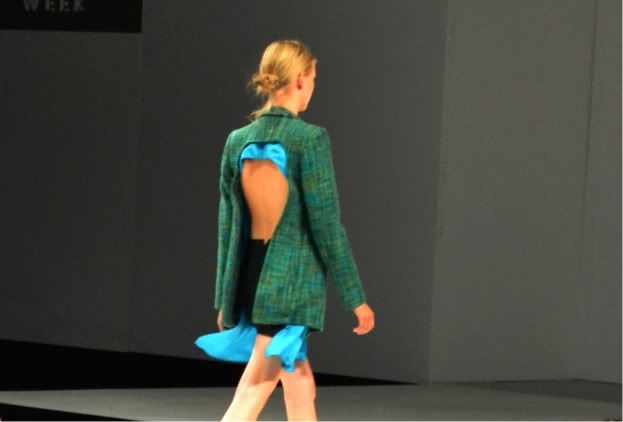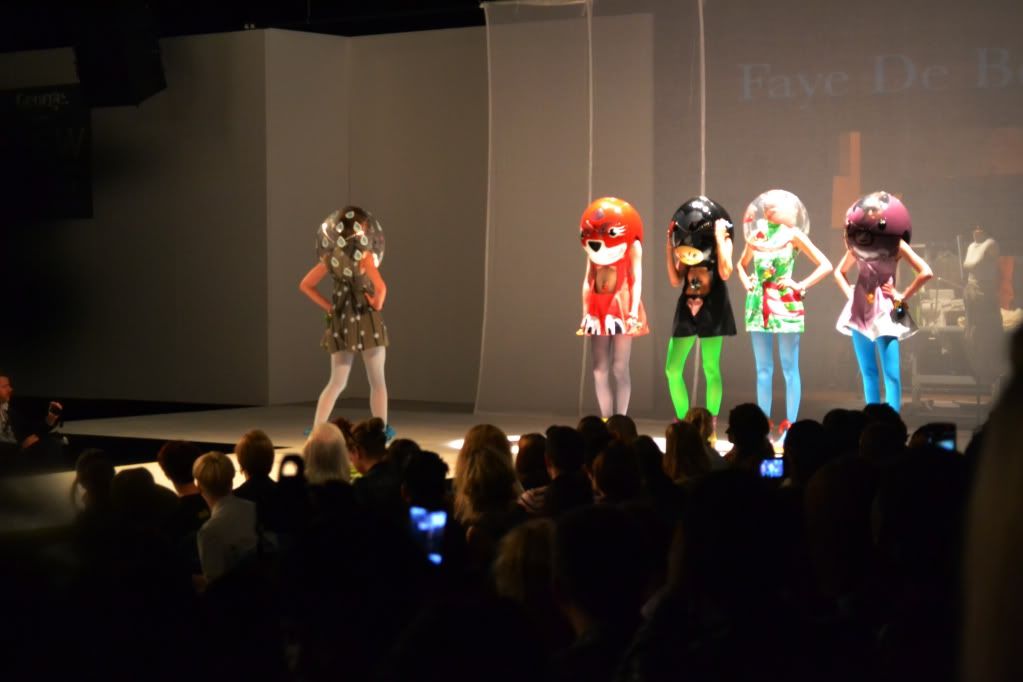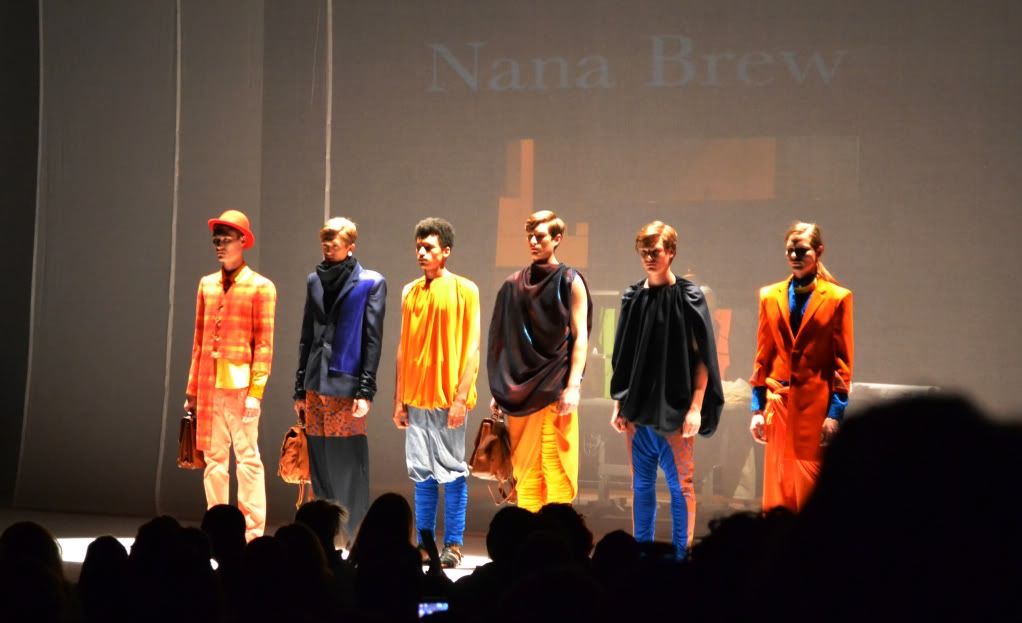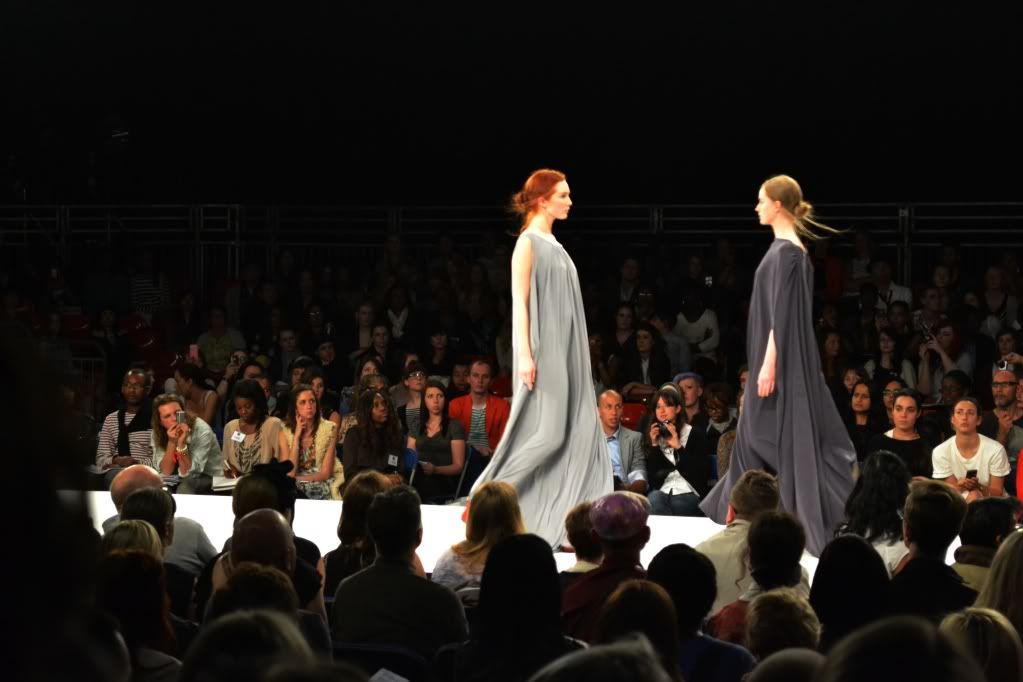 I found Rochester's collection feisty and bright. I loved the use of colors, much more experimental than Epsom's, and the way each designer put their collection together. Compared to the Epsom's collection, I found these desings a lot more sophisticated though, in terms of the way each garment was put together.
I really have to comment on the hairstyle! I loved it! The braided bun and the loose strands of hair that floated in the air, I loved it!