So this weekend, I was busy putting my plans into action. It's been a while since I've been planning this photoshoot and it finally happened last weekend!
On saturday, I took my two models off to this garden in Canterbury. I'd found this place via my friend Anju Gurung who is also planning her own photoshoot in this same location.
It took us a while to get started but eventually we got going and I was so surprised that my models had understood my vision so well!
They were so patient and did exactly how I asked them to. I was so pleased at the end of the day and looking forward to sunday even more!
Sunday was just as fun (but I was so tired!). We wrapped up the shoot around 1700hrs and as soon as I came home, I just jumped straight into my bed.
Okay, so it was more like I dragged and slumped into my bed.
Here's a few photos the models took during the day.
I could put up the photos I took from day on here but I think I would rather leave it till the exhibition for everyone to see them! How exciting!
Making our way to the location.
This location was for my two models on Saturday. On Sunday, one model had her shoot in my house so we didn't have to travel far. The second one on the sunday took absolute ages to find! Unfortunately, we couldn't make our way to the location because of the stupidly stupid one-way-roads in Dover. *sigh* So I had a quick change of plans and we headed to the top of a hill in Dover instead!
The models had a nice time breathing breezy Dover air.. okay so I lie... it was more like they were gasping for air.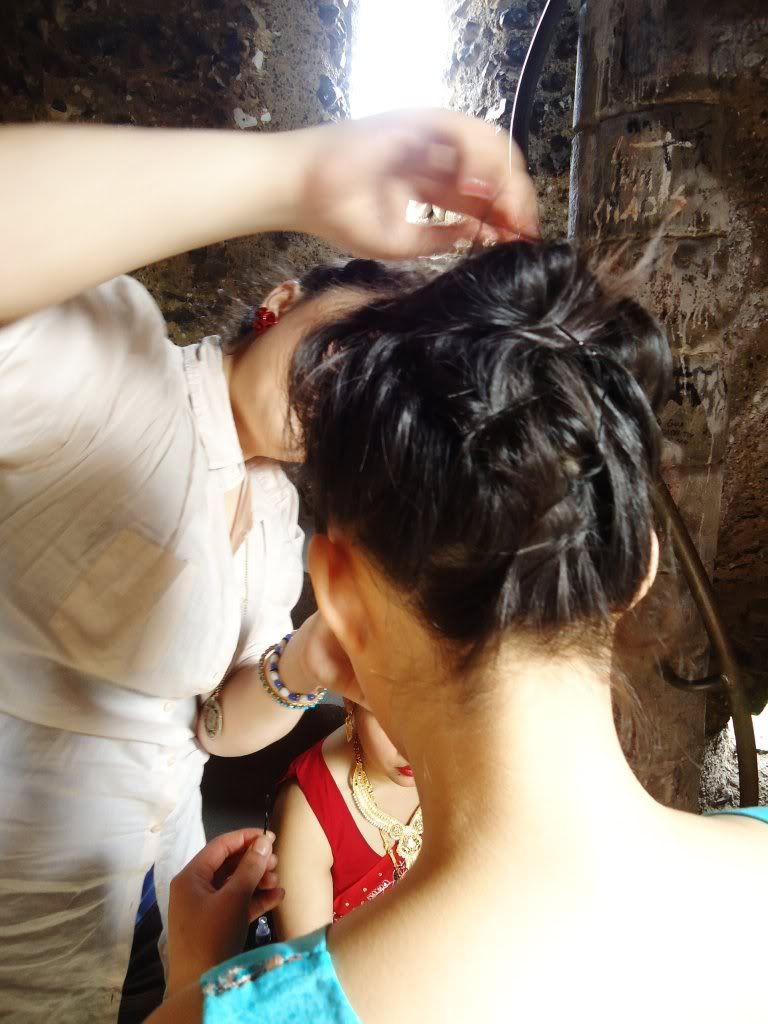 Because I always do my own makeup and hair styling on my models, this one-man-band requires quite a few hours till we get rolling on the actual photography part!
I cannot wait to post up my idea sheets that I sketched up to finalise the models, location and the styling!
For now though, I am concentrating on the t-shirts I'm making to sell in the exhibition! BAM!