and this is me scrubbing the print screens.
I'm using Screen printing technique to make t-shirts at the moment. It's got a really complicated preparation process but the actual printing takes just minutes and it took me a whole day yesterday to make a handful of t-shirts.
ps, I am loving my colour choice. It even took me an hour to prepare and mix my own colour.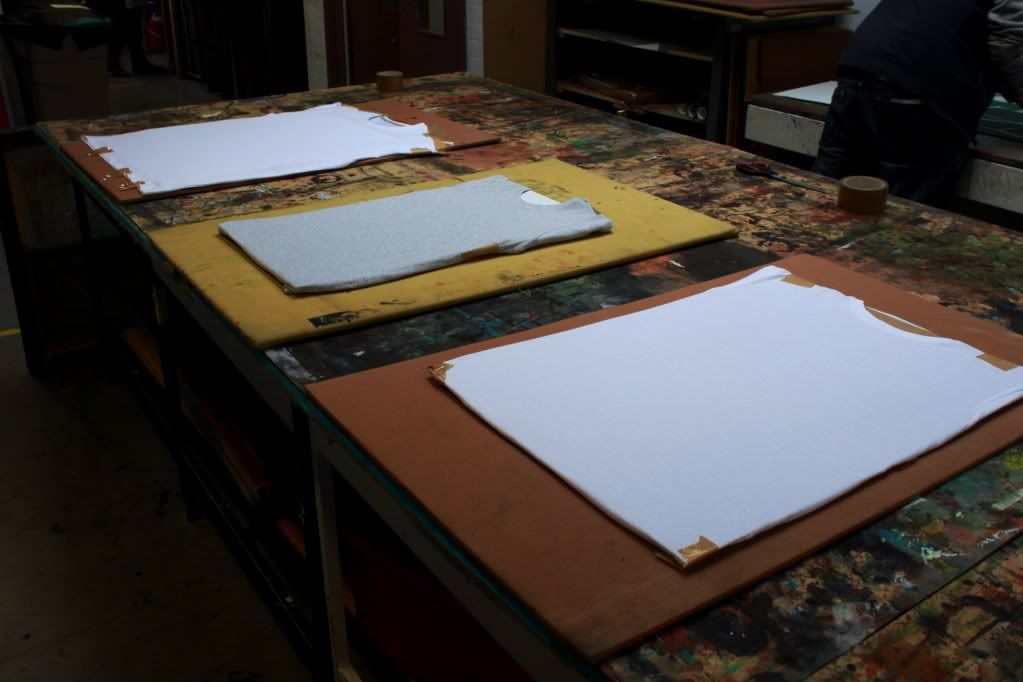 18 t-shirts down. 6 more to go.
plus i've got to make labels, tags, bags, prints, collage on the shirts, do more paperwork, edit the photos, do a1 sheets, make a video, ... (and many more)