So this is what I've been upto today.
This lavely little piece of lingerie lookey-likey is a collaboration of bra lace and a slinky nightie.
I have no intension of making something quite so "sexy" as this so it's gonna be fun tryina make this look a lot more matte and skin-like.
I do love the zip that I added in the middle though. It only cost me 20p in the charity shop!
MEH.
+
=
Gotta love it, even if I do say so myself.
So, I got some more lacey nightie, silky pink this time, and basically chopped em wherever I felt like it.
Chopping the fabric recklessly meant that I was left with a very revealing back so I tied some extra bit of fabric which can be tied.
But I didnt like the bow. So I chopped it. Added some buttons (that I'd previously ripped from the front) and made a loop for the other end to thread through.
and Voila! Much more prettier!
So what is the point of me making these slinky tops?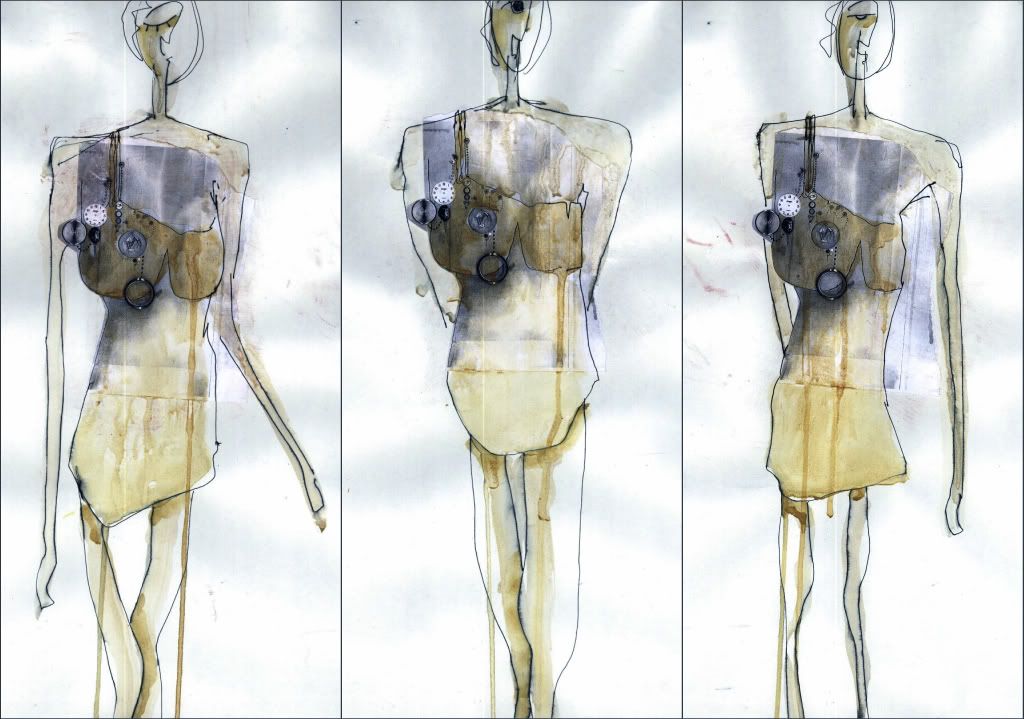 The idea of women being so aware of their appearance.